See what some of our of our previous previous clients have said.
No one in the M&A professional services industry has the depth and breadth of experience as eMerge M&A, Inc.
No One.
Experts in the Confidential Sale of Private Companies with Revenues Between $4 and $100 Million.
These are some of the testimonials we have received over the last 30 years.  Our client relationships are confidential and many owners choose not to publish a testimonial.
The team at eMerge M&A did everything they said they would do from the moment I met them. They created competition between Buyers to drive up the value of my company and then stuck with me through the complicated due diligence and closing phase. I would highly recommend them to any owner thinking of selling their company.
The team at eMerge M&A clearly explained the acquisition process to us and worked as partners to achieve our goal.  To present a compelling case to potential buyers, our deal manager, Stephen, took the time to get to know us and understand important details about our business – including our manufacturing expertise and internal processes, our workforce, our robotics and automation capabilities, our industry certifications, and the inelastic demand of our customers.
eMerge M&A managed the process of identifying and negotiating with interested buyers, to provide compelling offers, then served as our advocate through the entire sale process.  In the end, we're confident that we chose the best offer for our company.   Additionally, the eMerge team worked with the acquirer to close the deal on a very tight year-end timeline – saving us a substantial amount of money, due to upcoming changes in our state's tax code.
It was a stressful process, to be sure; but the eMerge team's experience, guidance, and network reach helped get the job done – even connecting us with a terrific M&A attorney, when our own counsel could not meet our year-end deadline.
We would highly recommend eMerge M&A if you are considering selling your company.
When I first met eMerge and they explained their services, I thought this was too good to be true; but it was true. I thank God for the day I met these guys. They changed my life and set financial security for me, my family and generations to come. They do what they say and say what they do.
I would highly recommend eMerge M&A to any owner as they plan their inevitable transition.
Once we made the decision to sell, we wanted to move quickly. eMerge was able to meet our timeline and quickly take us to market. eMerge was able to bring several buyers to the table to create competition for our firm, resulting in a higher offer.
Susan Schaper, our Deal Manager, is extremely diligent and worked tirelessly, straight through the close of our deal. Her expertise and constant support guided us every step of the way.
It's a stressful process, but the view from the other side is worth it and we're so glad we had eMerge to help us through.
Like many HVAC firms, we had been approached by potential buyers. Due to eMerge's knowledge of the HVAC market and their interaction with major buyers, they negotiated and we accepted an offer that was substantially higher than the original offer. Their guidance and assistance during the due diligence process was invaluable – we could not have done this transaction without them. We highly recommend eMerge M&A.
Changing clients' lives one client at a time.
The guidance and advice we received were critical to the success of the sale and to our understanding of a complicated and confusing process.
We would highly recommend eMerge to any business owner considering the sale of their company.
CEO, JOMICO Industrial, Inc.
Right from the very beginning, they did exactly what they said they were going to do. They kept our anonymity as we requested throughout the entire process. They handled the tough issues with grace and dignity all the while, having our backs in the process.
We would definitely recommend eMerge M&A to anyone looking to sell their company!
Prototek Sheet Metal Fabrication, LLC.
The initial Buyer List had 281 screened and qualified buyers for my company. They took my company to market and the final buyer turned out to be someone my Deal Manager knew from previous interaction.
The DM's familiarity with the Buyer resulted in me getting a better deal … that closed on time.
I am very satisfied with the project and I would definitely recommend your service to others. In fact, I already have.
Agricultural Services, Inc.
When I met eMerge M&A they said they would get to know my company almost as well as me and have my back during the M&A process; both of which turned out to be true. They took the time to do the analytical work and study my company. They then used what they learned to develop a Buyer List. They were at my side as we spoke to various buyers and we finally settled on an international, publicly traded, strategic acquirer. eMerge had a great handle on the closing process in addition to negotiating a long term Employment Agreement for me and the other shareholders. The final purchase price was 54% higher than we first expected and they protected me at every turn in the closing process.
I couldn't have done it without eMerge M&A.
Please accept my thanks and gratitude to your entire team on the successful sale of my company. I never realized how complex the sale of a company could be.
Starting with you analyzing and then "packaging" my Company through to identifying and proactively contacting targeted buyers and then onto dealing with the complex issues surrounding closing of the deal; you did a great job. I never dreamed a $14 billion international company would want
to buy me – but they did. I feel your professionals took my engagement personally
and always had my back through the process.
I would highly recommend you to anyone considering selling their Company.
Permian Fabrication and Services LP
They do what they say will do.
Joe Huston was our Deal Manager at eMerge. We had no idea how complicated the sale process was going to be but Joe was there for us every step of the way. He knew exactly how to present us and where to take us in order to complete our sale. We are so grateful for the advice and guidance that we received and have recommended other business owners to him.
We had no idea what was involved to sell our Company, but the team at eMerge was with us every step of the way. Our deal manager's expertise and diligence through the process was extraordinary. He identified and delivered multiple offers and was extremely effective in successfully completing the sale with our preferred buyer.
We would highly recommend eMerge to other business owners. Based upon our experience with them, you will not be disappointed.
Chris Byres, President; Frank Barrett, EVP
I would recommend eMerge M&A without reservation to anyone that seeks to be successful in the sale of their business enterprise and who values professionalism, confidentiality, hard work and a good outcome. My Deal Manager, Steve Hansen was an astute and perceptive partner throughout the entire sale process from preliminary prospecting; to identifying and landing the best suitor; through  due diligence and on through final closing.
When there are challenging times and circumstances, as there were during the pandemic, you want someone that will roll up their sleeves and get to work on your behalf. Someone who can mitigate the negative downside and extol the positive upside with honesty and integrity to arrive at satisfaction and results for all parties. eMerge has the business experience and financial acumen you need to get you the best sales result at a fair and reasonable cost.
Rhode Island Rehabilitation & Back on Track Physical Therapy
"We have done business with the team at eMerge M&A for over six years and have successfully completed multiple transactions with them. They are knowledgeable, professional and have the expertise necessary to effectively deal with all the complex dynamics involved in buying and selling middle market companies.
Between you (Mike Ryan) and Jamie Beckerich giving me never ending support when I needed it,
we crossed the finish line. I can't thank you enough.
Thank you for helping my family reach our goals.
We know how important this is and we take it personally.
From the negotiation of the contract with the buyer, all the way through to the close of it, it went very smooth.  I will say it's not a super easy process but it was a solid process and it made sense.  And I can tell you that eMerge M&A had their act together.  I could not have done as well as I did had I not used these guys to help me with this transaction.
I'm very pleased with the result and I'm happy that I got to know Mike Ryan and Tom Stephens.
Your team really understood my business and were incredibly supportive through a very challenging process. You delivered multiple offers and when our first choice dropped out you were able to quickly and efficiently insert a back-up buyer. Even when a natural disaster F5 tornado struck.
Alabama you were determined to keep our process on track and ultimately guided us to a successful closing.
President, Jim Myers Drug
When I met eMerge M&A and asked why I should hire them, they said because we're the best there is, we will protect you and we're good guys … all of it was true.
Your people, execution, and processes differentiate you from all other merger and acquisition houses.
I could not be happier with my decision to employ the services of eMerge M&A.  Susan Schaper was an excellent deal manager throughout the entire process.  She was always available for questions and kept a multifaceted process moving forward despite various circumstances, including a pandemic. Susan was instrumental in culling valuable data for a confidential business review.  She created healthy competition among targeted buyers and managed not only due diligence but also closing documents.  Her expertise and guidance produced an especially good offer that would not have been realized otherwise.
When it's time to sell your company, you definitely want eMerge M&A on your team.
I want to take this opportunity to thank you and your associates for the outstanding job you did handling the recent sale of my business. I have had purchase offers in the past and negotiated them myself so I felt somewhat prepared to deal with any offers I would receive this time.
Having completed this transaction I now realize the importance of having a firm such as yours guide us through the entire process.
We had several groups that were interested in Jensen's but none felt right to me. Then, during the height of the global pandemic, the eMerge M&A team identified our buyer. Our deal manager negotiated an offer that was higher than all previous offers and also provides significant future upside potential as our new partners seek to grow and expand our existing business platform. They are the perfect fit for me and my family's legacy and will also create a wonderful future opportunity for my son who is staying on with the new business.
Jensen's Plumbing & Heating
No one in the M&A professional services industry has the depth and breadth of experience as eMerge M&A, Inc.
No One.



eMerge M&A, INC.
295 MADISON AVENUE 12TH FLOOR, NEW YORK, NY 10017 212.804.8282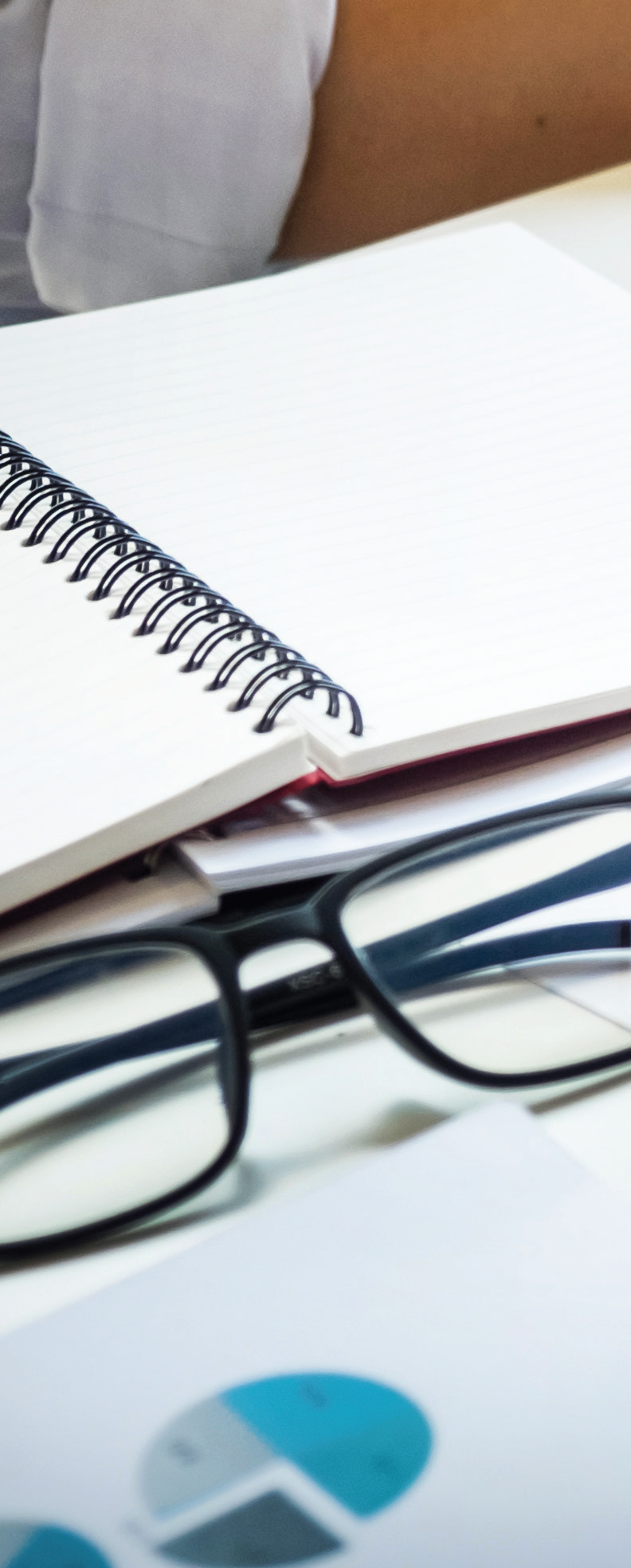 I would recommend your services to anyone who gave me the opportunity.
Therefore, thanks for having an honest straight forward approach in helping me to improve my future and sharing your efforts in our path toward a profitable sale.
Allegheny Process Systems
At the outset I was very impressed with plan outlined by eMerge (M&A).
I can't say enough about my deal manager, Susan Schaper.  She spent quite a bit of time getting to know me and my business in creating the Confidential Business Review before going to market.  Susan saw intangible value in my company that brought multiple offers and, ultimately, was a major factor in the sale.  I had no idea how complicated the sale process is and I'm so grateful for the guidance and support I received throughout the transaction.  I have already recommended Susan and eMerge to several business owners.
I was very pleased with the services provided by Joe Huston and the team at eMerge M&A. They represented me well and were successful in getting multiple offers for my business. I felt in good hands with Joe who dealt very effectively with many complicated issues that could have derailed the process.
We have been long term clients of eMerge and we're very satisfied with the way they handled the sale of our company. They were extremely diligent and effective on our behalf. We are now part of a larger corporation and eMerge has twice brought us other companies to acquire.
eMerge M&A Inc. exceeded my expectations. They were deeply involved in all aspects of my transaction from contacting international and domestic buyers all through to the handling of the fine, intricate, and complex details around closing the transaction. My deal, and the changes in my life, wouldn't have happened if it wasn't for eMerge M&A.
"Our deal manager found us the perfect buyer for our business and negotiated an exceptionally good offer for me and my partner. Our sale closed during 2020, a year of great uncertainty, when many other transactions did not get done. These guys really know what they are doing.
We would highly recommend them to anyone considering selling their business."
Here at Precision Laser Specialist, we always pride ourselves on being honest with our customers and doing exactly what we say we will do. That is why eMerge M&A was a great fit for us.
From bringing multiple buyers, to negotiating a fair price, to helping us navigate the due diligence process and understand what to expect all along the way, eMerge M&A was absolutely spot on.
We would highly recommend eMerge M&A!!
Precision Laser Specialists